The Latest!
Josh got his hands on a hot new product recently, JT's new Splatmaster! Will this new spring-powered mini-paintball shooter help introduce new players to the sport? Read his full review to see his thoughts!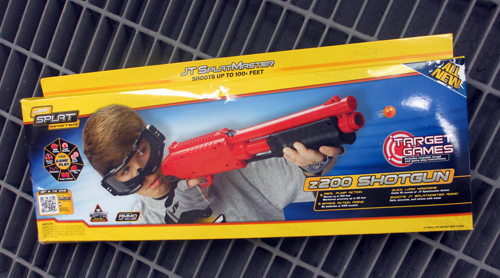 ---
Josh recently completed an interview with Frank Connell, owner of professional paintball team New England Avalanche and the new owner of paintball gun manufacturer Vanguard, for PBLife.com. Go learn why Frank bought Vanguard and what he plans to do with it!
---
The hottest goggle system to hit paintball in years, the new Empire E-Flex, was recently reviewed by Josh over at PBLife.com! Head over to PBLife and check out Josh's first experiences with Empire's brilliant combination of Empire E-Vents goggles and the legendary JT Pro-Flex!
---
Josh recently visited the amazing CPX Sports facility in Joliet, Illinois where he played alongside some amazing people at Living Legends V! While playing there, Josh had the opportunity to review many amazing products like the Empire Vidar goggle, Eclipse ETek4 gun and the Tippmann Crossover gun! To read Josh's Empire Vidar goggle review, please visit www.PBLife.com and click on News, the Gear Reviews!